The UPSC syllabus for the Civil services exam holds many secret clues for you, the aspirant.
In this post, I will uncover the clues and hidden messages in the UPSC syllabus, which can make or break your dream of joining the civil services.
The IAS exam is known as one of the World's toughest exams.
A single attempt takes more than a year to complete- one year before the prelims and one year from prelims to interview.
I have cleared this examination thrice in a row, and it was the First and Only competitive examination I ever undertook. This is NOT because I had some unique qualities or Intelligence. In fact, I was always an average student and Never enjoyed academics. Believe me, and I did not enjoy studies or books ever in my life.
I did this by using some tricks and techniques which you can use too. This examination is not really as hard as it seems.
You can clear it easily.
The Union Public Service Commission, in its notification (External Link), publishes the detailed scheme of the annual examination, including the syllabus for the IAS examination.
The civil services exam is considered to be the most demanding competitive examination in India.
But really, the difficulty is partly because of the vastness of the UPSC syllabus.
The UPSC notification is not just a formal document that inertly dispenses information about the examination.
It is also a guide. (UPSC syllabus)
1. THE UPSC SYLLABUS IS VAST NOT TO TEST YOUR MEMORY OR TO MAKE YOUR LIFE MISERABLE
The IAS syllabus includes everything under the sun from Indian polity science, Indian history, World History, governance constitution political system, Mathematical ability, Logical reasoning, Essay writing, Ethics, to human geography.
It seems as vast as the ocean, and one gets the feeling of drowning in it.
But don't worry.
NO ONE has all the knowledge which is listed in the syllabus.
After many years of school, all the NCERTs have been forgotten. In fact, the NCERT books may change entirely since the time you passed out of school.
And even if you remember them, you will not have studied everything in school or college.
If you chose to study science in Senior secondary school (after 10 th), you would not have considered the subjects of humanities like Indian Polity, governance, or Economics.
Just like Someone who chooses commerce will not study much of Science or Psychology.
And virtually no one has ever studied Ethics, which is the WHOLE of General Studies Paper 4.
The UPSC syllabus is vast because it is testing your ability to navigate through an enormous amount of information and to filter the important from the unimportant.
It is challenging for you to adapt to a new situation where you will be forced to learn about many new topics.
But How you approach this learning is up to you.
If you approach it with genuine curiosity, then the ocean will become your playground, and you will surf on it instead of sink in it.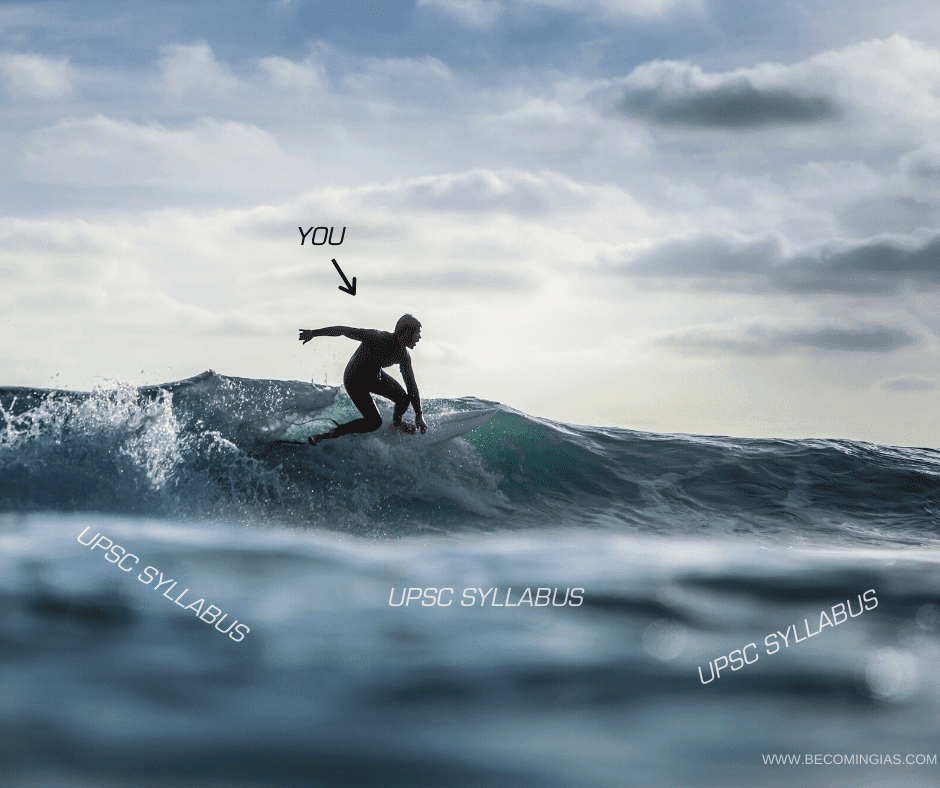 2. IT TELLS YOU TO BECOME A CURIOUS PERSON
This one is not even hidden. In fact, It is staring you in the face.
You must be logged in to read further
Login