The Essay paper is either a golden egg or a dream-killer, depending on how honest you are with yourself. This is because the easiest person to fool is yourself.
But you can also be your own best judge as well. It takes courage to assess your own self. But beyond fear lies mastery, as Bruce Lee would say.
This article/lesson is about getting inside the mind of the UPSC examiner. And learning how to look at your own essays through his/her eyes.
Enter the dragon.
What the UPSC wants in the Essay paper of the Mains exam
The ESSAY PAPER in the UPSC examination is General Studies Paper 1 accounts for 250 marks in the Mains examination.
The good news is that the essay paper is the smoothest paper in the civil services Exam to score very high marks in.
You don't need to be a gifted writer to write good essays.
You hardly need any specialized study for it.
You don't need to use flowery language in your essays. You should avoid it.
You don't need to memorize facts and data to write great essays for an essay paper.
You just need to know what a good essay is and then give the UPSC what it wants.
Lucky for you, the UPSC syllabus and notification tells you precisely what it is looking for in the Essay exam.
Here is the excerpt from the UPSC notification.

In this one small passage alone, the Union Public Service Commission tells you everything you need to know about the Essay Paper.
Here is Part 1 of the video tutorial:
1. MULTIPLE TOPICS of Essay Paper
You are asked to write more than one Essay in three hours.
Indeed, the previous years have seen a trend towards two essays of 1000-1200 words each. Writing multiple essays in 3 hours is a challenging Time management task, but that's just one challenge among many.
There is a hidden trap waiting for you in the exam. Each topic must be chosen from a set of 4 choices. So, you must choose two questions from 8 options and write essays on them.
The choices mean that you will have to choose from many options before you can even begin THINKING about what you are going to write about. The clock will be ticking, and the decision-making process will consume precious time.
You can refer to the relevant article for more details below-
Once you make the right choice, you have won half the battle.
And now on to the other half.
2. Keeping closely to the topic in the Essay paper
Keeping close to the topic means that you should not stray from the subject and talk ONLY about the subject and the relevant issues.
You should not write about anything which does not directly address the topic on hand. Keeping close to the subject also means that the examples you give should be relevant and be able to support your arguments.
But this is not easy to do. Especially if You choose a topic and begin writing without giving it much thought. It is likely that in the middle of the exam. You realize that you don't know as much about the topic as you thought you did. You wonder if you should have chosen some other topic instead.
Or, you could lose your chain of thought and continue writing too much about something unimportant and too little about something quite important. You may overshoot the word limit or find yourself woefully short of a respectable word count.
With the clock ticking away, this is a recipe for disaster. And it happens all too often. The only way you will keep close to the topic for 1000 words is when you have genuinely understood the topic of the Essay.
Here is Part 2 of the video tutorial:
3. Arranging your ideas in an orderly fashion
This means that your essay should have FLOW and STRUCTURE.
Structure means that you should divide your Essay into parts which are usually-
Introduction- Here, you introduce the topic and let the examiner know that you have understood the crux of the matter.
Body – This part of the Essay will contain all your main arguments and examples. There are always two sides to a case, and the body of the Essay should ideally cover both.
Conclusion- Here, you emphasize your side of the argument one last time before signing off.
Flow means that your Essay should connect from one part to the next in a logical manner. When you move from the introduction to the main body of the Essay OR when you move from the body to the conclusion, it should seem like it is all connected.
Similarly, when you make your arguments, the points should not start abruptly but have some connection with the preceding points. One point should connect or transition to the next one in an unbroken chain of reasoning.
An example should clarify what Flow and structure are-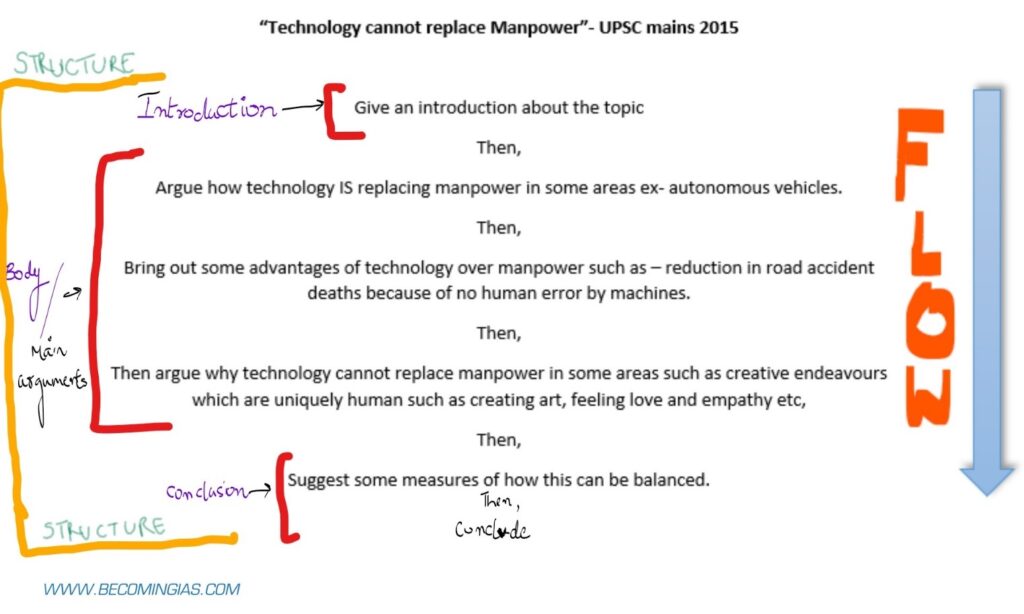 4. WRITE CONCISELY in the ESSAY PAPER
This means that you should not use unnecessary words and sentences. Avoid repetition. Or that you should be able to convey the meaning of your argument in a few words.
This also means that you should not try to 'spread out' your Essay by repeating the same points or by extending a single point by using more words to fill the space and meet a respectable word limit. But writing concisely in a stressful timed examination is not easy,
To do this, you should have enough points BEFORE you begin writing. If the Essay is 1000 words long, and the introduction and conclusion take up 30% of the words, which is 300 words, this means that you are left with 700 words for the body to make your main arguments.
And if the average length of a sentence is about 10-15 words, then a paragraph of 4 to 5 lines is roughly 50 words. Assuming that one paragraph is needed to explain one point, this means that you will need approximately 14 paragraphs or 14 points to cover roughly 700 words to qualify as having 'written concisely.'
(Notice that the passage above is itself an example of logical Flow.)
5. Use Effective and Exact expression
Below is a paragraph from Ralph Waldo Emerson's famous essays
on Self-reliance, where he wrote in 1841-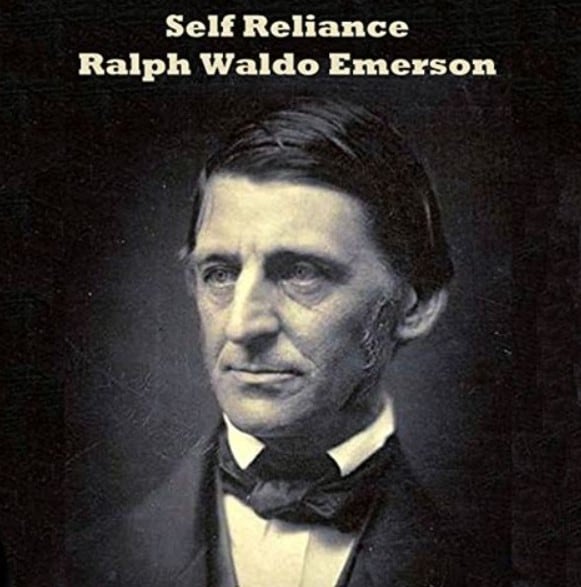 "These are the voices which we hear in solitude, but they
grow faint and inaudible as we enter into the world. Society
everywhere is in a conspiracy against the manhood of every
one of its members. Society is a joint-stock company, in which
the members agree for the better securing of his bread to each
shareholder, to surrender the liberty and culture of the eater. The virtue in most requests is conformity. Self-reliance is its aversion. It loves not realities and creators, but names and customs.''

-RALPH WALDO EMERSON

The above passage is wordy, consists of many sub-points, metaphors and
analogies which makes it quite difficult to read. This is an example of how not to write in the UPSC exam.
(While Emerson's prose may be exemplary for literature enthusiasts but it is not what the UPSC wants in the Mains exam. )
What's relevant to you is to ask if it can it be simplified and made more concise? What exactly was Emerson trying to say?
To put it simply-
"That society forces its members into conformity, and we should try to maintain our independent thinking despite this pressure."
This is to show that effective and exact expression means choosing simple over complicated language. Simplicity is Key, and it will fetch you marks in the Exam.
SUMMARY
Ideally, your Essay should sound like one long, well-thought-out argument, filled with relevant examples.
In order to beat the game, you must understand the mind of the game-maker. Once you understand what the UPSC wants in the Essay paper, most, if not all your questions are automatically answered.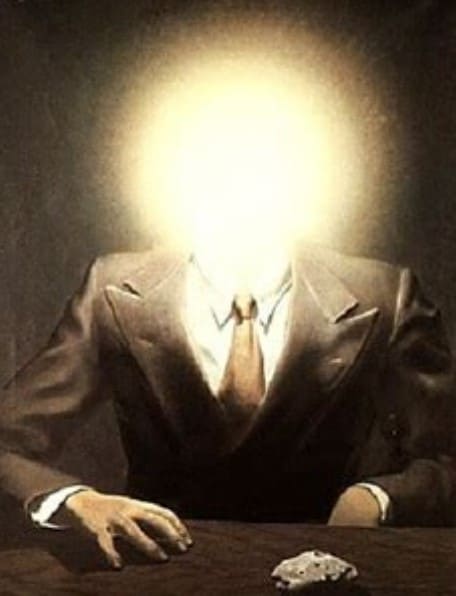 Your preparation will become smooth and aligned with the needs of the exam. You will begin to understand WHY particular types of Essays are asked in the Exam and how to tackle them.
But knowing all of this is of no use unless it is internalized practically. This is where Bruce Lee enters the picture!
ASSIGNMENT

This article/lesson is about getting inside the mind of the UPSC examiner. And learning how to look at your own essays through his/her eyes.
Looking in to the mirror and ruthlessly scrutinizing yourself is a difficult task. It will invoke fear. It will require courage. But beyond fear, lies mastery, as Bruce Lee would say. Follow the way of the dragon and embrace your inner warrior. Here are your tasks-
TASK 1 : Take the Dragon Test.
Find the essay which you wrote on the topic- "Life is a along journey between being human and being humane." in one of the previous assignments. You will need it to complete this assignment.
If you did not complete that assignment, do it now. ( Watch the MasterClass where this assignment was revealed)
Imagine that you are the ruthless UPSC examiner and evaluate your writing on the following guidelines-
Score your Essay on the 4 metrics mentioned below on a scale of 0 – 10 with zero being horrible and 10 being superb.
Effective and Exact expression (How simple to understand and read is the Essay ?) : Score____
Concise writing (To what extent have unnecessary words or sentences been used in the writing?) : Score____
Arranging ideas in orderly fashion (How well structured is your writing? Is there flow and structure between the sentences and paragraphs?) : Score____
Keeping closely to the topic (To what extent does the Essay consistently address the core of the issue in the Essay topic?) : Score____
TASK 2: Write in about 100 words about how you felt while undergoing the dragon test and what it has revealed to you about your strengths and weaknesses. Are there specific areas of weakness you have identified? What are they?
Do not be afraid of judgement. Especially your own. Treat your piece of writing as a stranger would. Detach yourself from your Essay and have zero emotional attachment while taking the dragon test.
Like in the decision matrix, the scores may surprise you but If you have done this honestly, you have already won.
If you are dishonest, the dragon will know.
The dragon knows all.
You are the dragon.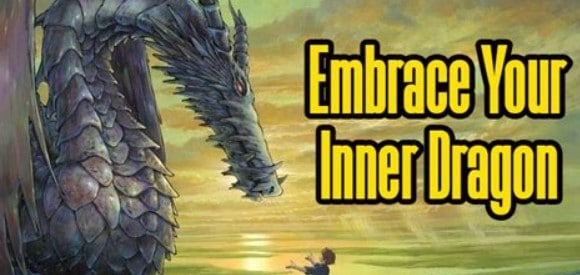 -Ravi Kapoor, IRS
Author of The Ultimate Cheatbook of Essay and Answer-writing.