Ethics for UPSC is GS paper IV in the Mains exam. It is a relatively new addition with no standard textbooks or established ways of preparation. But Ethics is critical to your overall score. And it can be confusing. This article is intended to super-simplify Ethics for UPSC- superhero style.
What do superheroes have to do with Ethics for UPSC? A lot.
Super Hero movies based on comic books ( Avenger's Infinity Wars, The Dark Knight , Superman etc. ) are effective introductions to Ethics because they encompass ethical dilemmas, illuminate ethical philosophies (often personifying them) . Without boring you.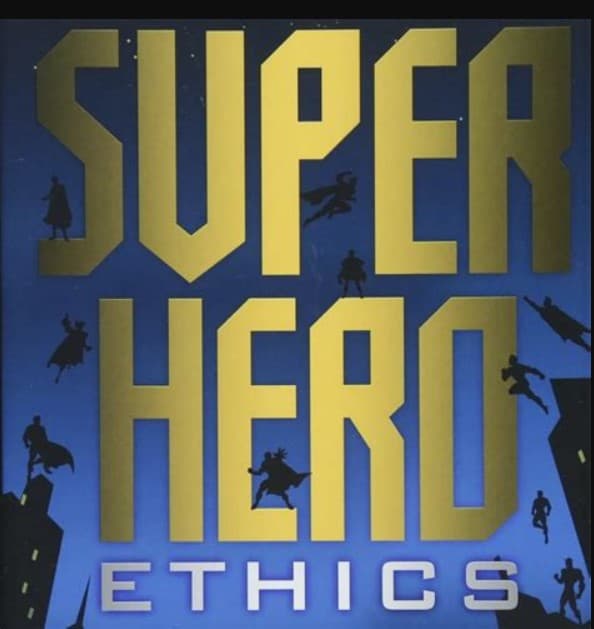 All superhero movies contain the motifs of power, responsibility, good vs evil and morality. Superhero movies are Ethical debates rendered alive with graphical imagination. If used correctly, superheroes are one of the best ways to understand Ethics for UPSC.
This article is intended to provide a overview of Ethics and related concepts in layman terms for UPSC aspirants. UPSC GS paper IV students before you delve deep into the syllabus- Superhero style.
What exactly are Ethics?
The simplest way to define Ethics is knowing the difference between "right" and "wrong". Ethics are a set of codes or principles which guide human conduct.
"A man without ethics is a wild beast loosed upon this world."
Thus, Ethics are a set of rules which provide a framework to individuals, groups and even society at large for making the right decisions when faced with a set of choices.
However, it must be understood that – what is right and what is wrong varies from situation to situation and person to person. What is right in one situation may be completely wrong in another situation.
The very definition of Ethics raises many questions –
What is "right"?
What is "wrong"?
Who decides what is "good"?
"Good" for whom?
Hence , In real life situations more often than not there is no absolute right or wrong and a balance has to be made to arrive at a decision.
As civil servants, you will be acting as moral agents. You will have to face ethical dilemmas day-in and day-out in your life. A study of Ethical theories shall provide you with a framework to evaluate your actions and to arrive at optimum actions.
ETHICAL DILEMMAS
The interplay of right and wrong lead to Ethical dilemmas in real life situations and superhero movies alike.
Ethical dilemmas are situations in which there is a choice to be made between two or more options, neither of which resolves the situation in a manner that is consistent with accepted ethical guidelines. When faced with an ethical dilemma, a person is faced with conflicting choices between two or more actions, all of which they have ability to do but no matter which choice you make it will result in some good and some bad. Hence the dilemma.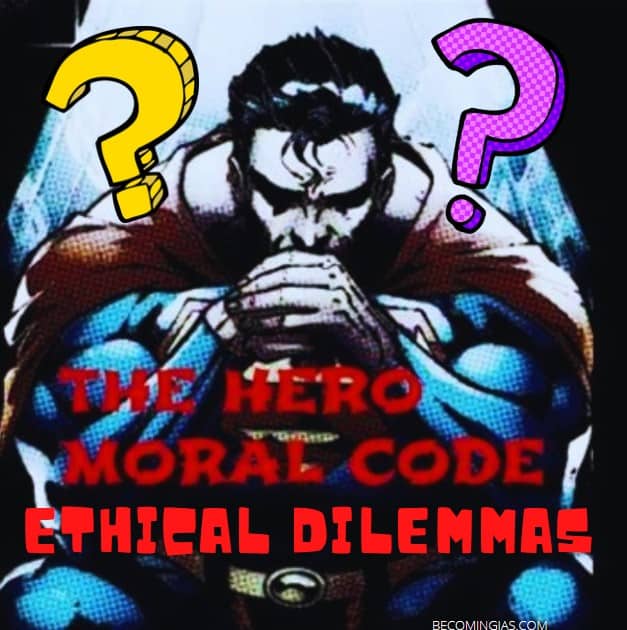 But before we dive deep into ethical dilemmas, it is to be understood that there are no right or wrong answer to these problems. The side you choose depends on your moral orientation.
In fact, these ethical dilemmas have troubled the greatest of philosophers for ages. From Aristotle to Plato to Immanuel Kant- no one has been able to present one unified theory to encompass every dilemma situation. Each thinker presents his own solutions to the problems. All of which are correct and wrong at the same time.
Such ethical dilemmas have been debated and pondered over ever since Humans broke off from the natural law of the Jungle.
But our superheroes eat ethical dilemmas for breakfast.
Let me present to you ethical dilemmas faced by our superheroes and explain the ethical philosophies behind their decisions for you to invoke your sense of Ethics.
Case Study in Ethics for UPSC : The Thanos Problem– One life Vs. Billions
In Avengers – Infinity Wars, the supervillain Thanos is determined to wipe out half of all life in the Universe for which he requires 5 infinity stones. The stakes could scarcely be any higher or more urgent.
One of the Infinity Stones is in Vision's head who suggests that Scarlet Witch destroy it, kill him in the process.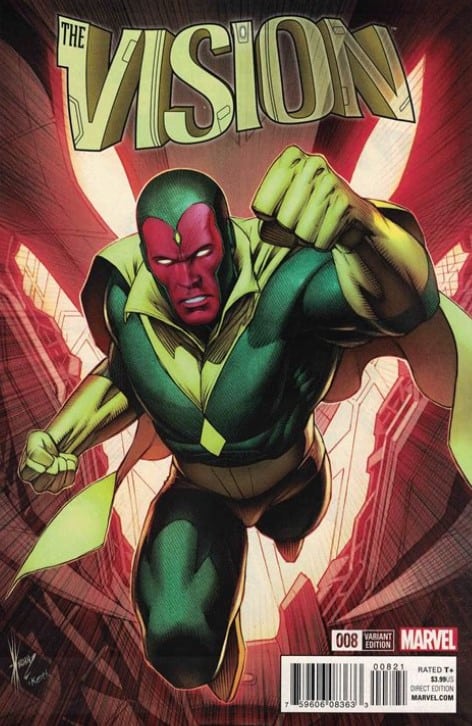 But Captain America says, "We don't trade lives.
This idealistic view of Captain America raises one of the most famous and complex of Ethical dilemmas – Cost of one life vs life of many/more important/more dear to you person(s).
What would you choose to do with Vision? ( Other than going to Wakanda and take help of Black Panther.)
One such real life ethical dilemma took shape during World War II, where dropping of Atomic bombs on Hiroshima and Nagasaki is justified by American view that it saved millions more lives by bringing the war to a quick end
Do you accept this justification of dropping atomic bomb on the Japanese?
There are various schools of thought regarding moral ethics to guide human conduct. Philosophers have viewed the paradigm of human ethics and morality from various view points.
But there is a caution to be exercised while attempting to answer such ethical questions. You should avoid the fallacy of right away firing your neurons in either favor or against the argument. They are called dilemmas because there is no "right" answer ( Just like in real life situations).
In UPSC GS paper IV a whopping 125 marks are assigned to case studies alone.
Case studies in Ethics for UPSC are nothing but various ethical dilemmas presented to you in the UPSC exam. You are expected to analyze the situation and evaluate pros and cons of each ethical approach. Then you should be able to inform about the moral action you propose in the given situation. Further, you shall be asked to defend your position. As we learnt, there is no ideal solution to such ethical dilemmas. There will always be someone aggrieved by your actions. Thus, you should be able to defend your actions with proper ethical reasoning .
Let us again call upon our superheroes to guide us through three of the most famous ethical paradigms.
Ethics for UPSC : Main Ethical theories
Deontology ( Captain America)
The term 'Deontology' comes from the ancient Greek "deon" which means "duty."
Deontology is a duty-based system of ethics which holds that some acts are intrinsically right or wrong regardless of their consequences and that moral agents have duties to follow moral commands or rules regardless of their consequences.
The belief that some acts are intrinsically wrong is the central feature of deontological thinking.
Thus, when Captain America says, "We don't trade lives." , he is taking a deontological stand. Even the prospect of half the universe being wiped out is not able to justify a deonotologist like Captain America to go against the moral code that No innocent should be sacrificed.
Utilitarianism ( Thanos )
Utilitarianism simply stated believes in greatest good for the greatest number.
Thanos plans to randomly kill half of all living beings from the universe so that the remaining half can flourish on the limited resources of the universe.
"It's a simple calculus," he says. "This universe is finite, its resources finite. If life is left unchecked, life will cease to exist."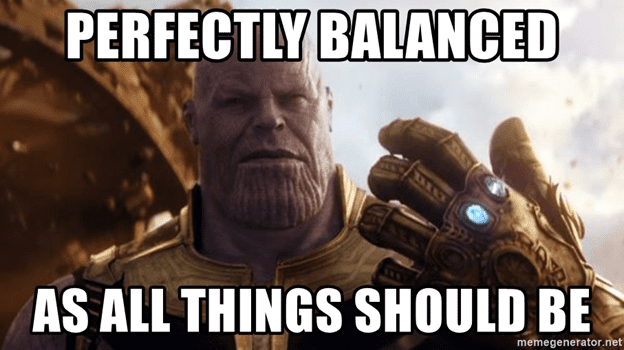 Following the logic of utilitarianism Thanos may also be termed as a Utilitarian.
 Utilitarianism philosophy was made popular by Jeremy Bentham and John Stuart Mill.
Throughout human history horrors have been executed in the name of betterment of humanity serving as living proofs of Utilitarianism.
Virtue Ethics ( Superman)
Virtue ethics emphasize the cultivation of good character traits that enable one to be a good person- wisdom, courage, self-control, and compassion are some examples of such traits.
As central philosopher of Virtue Ethics , Aristotle defined 'happiness' by the Greek term "eudaimonia," meaning "human flourishing" which refers to excellence of moral and intellectual character and to the well-being brought about by such integrity.
CONSEQUENTIALISM VS NON-CONSEQUENTIALISM
Ethical theories can also be differentiated on the importance given to consequence of an moral action given in deciding human conduct. This is consequentialism.
Thus, utilitarianism is overtly consequential. To a utilitarian , end always justify the means. If the end result leads to maximum good for the greatest number then means do not matter.
On the other hand, Deontology and Virtue ethics are clearly non-consequential.
No matter how glorious may the ends seem, immoral means never justify them to a deontologist or a virtue ethicist.
But utilitarianism is not be equated with consequentialism. Utilitarianism is a special case of consequentialism. There are other forms of consequentialism such as Hedonism ( Maximum pleasure is the ultimate goal) , Ego ethics ( Ayn Rand's The Fountainhead) etc.
After understanding the basics framework of ethical theories you should be able to understand why the decisions we make, or someone else makes, are ethical or unethical.
Conclusion
A decision may appears on the surface to be unethical, but when we are aware of the philosophical system used in the decision making, we can then understand the root of the decision and its intended morality. This allows us to view ethical issues from different perspectives and assists us in making informed decisions.
While preparing Ethics for UPSC, rather than trying to arrive at a solution to ethical dilemmas , you should train your mind to be able to appreciate and analyze the situation at hand from different philosophical points of view. This shall take some training of your mind to think differently. As your learn different ethical philosophies you will realize that the most obvious looking solution may turn out to be the most unethical.
This super series of articles will provide you with your own super power of logical thinking. Using your new super power you will be able to clearly identify the moral issues involved in the case studies, be able to view the situation from all the ethical viewpoints and will be able to arrive at the optimum moral response to the case study.
Assignment
Task 1: Consider the situations given in the table below. Examine the given decisions and try to ascertain which Ethical theory best describes them.
( U – Utilitarianism ; D- Deontology; VE – Virtue Ethics)
| | | | | |
| --- | --- | --- | --- | --- |
| S.No . | SITUATION | U | D | VE |
| 1 | Gandhiji suspended non-cooperation movement at its peak due to violence at Chauri Chaura. | | | |
| 2 | Indian freedom movement leaders accepted partition of the country after they were unable to calm down the communal riots in the country. | | | |
| 3 | Gandhiji extended support to British govt. against Germany in World War II | | | |
| 4 | Govt. making medical equipments tax free during an epidemic. | | | |
| 5 | Your best friend makes a sexist remark as a joke to a lady. You testify against your friend when the lady complaints. | | | |
Task 2: Write in 200 words or less about which of the three superheroes( Capt. America/ Thanos /Superman) is the most Ethical and why? In other words, which Ethical theory ( U – Utilitarianism ; D- Deontology; VE – Virtue Ethics) do you agree with and why.
(You may refer to this excellent discussion by a Harvard professor about the Philosophy of the Avengers)
*While doing the above task, you will experience how closely Ethics for UPSC and the Essay paper are tied to one another. And how getting get good at one can drastically improve the other.
Your assignment should be posted in the comments on the lesson page.
Deadline for Assignment submission is Sunday 6/6/21 before 11:59 PM.
– Amit Kumar Singh ( IRS)