There a typical but pernicious misconceptions about writing an essay in the upsc exam- that there is no right or wrong. People mistakenly believe that anything goes and all opinions are equally valid as long you write well about them.
This is because practicing logic pushes us outside the comfort zones of our cherished opinions and we do not like the feeling of cognitive dissonance which ensues.
One of the most iconic portrayals of this constant battle of emotion versus logic appeared in the 1957 classic movie 12 Angry men. Wherein a jury of 12 people discuss the culpability of a murder suspect. The irrationality and blind emotion disguised as logic is represented by the 11 men who consider it to be a open and shut case. Only one skeptic stands in the way of consensus who invariably breaks all the 11 men down by his relentless and calm reasoning exposing their biases, blind spots and prejudgments during the course of the movie.
Here is the iconic last scene where the final member of the jury breaks down under logical rigor leading the decision of the jury to reach a highly unexpected consensus.
Most of the essays which aspirants write sound like the man in the video- devoid of solid reason, full of emotional pleas, personal opinions and heresy. The objective of this lesson is to never make the same mistakes he did- for in UPSC essays and in life.
Believe it or not, there is often a particularly right away or a wrong way to structure an argument. And a particularly well-defined way to counter-argument and even to anticipate them.
To be rational is to use system 1 and think slow rather than intuitively and fast. ( See this amazing talk by psychologist Daniel Kahneman about these concepts elaborated in his seminal book- Thinking Fast and Slow)
In the famous action-horror movie World War Z, when entire world is plagued by zombies, only Israel remains safe. They survived because of the principal of the 10th man. Here's that conversation:
The essay in UPSC Exam is much like that where 9 out of 10 people make the same mistake while writing and get filtered out. The purpose of this lesson is make you good at being the 10th man and in effect the last one standing.
How not to be wrong while writing your Essay in the USPC exam
1. Anticipate counter-arguments and get better at the art of argumentation: Every story has two sides esp. in the Essay topics of the UPSC exam. Failing to consider the other perspective, no matter how difficult, is a mistake. You should be able to argue for and against the motion on every Essay topic. But this easier said than done because it is hard to accept this. It starts from realizing that you are wrong in some fundamental way and that your opinion is restricted and limited. Your opinion is not the entire truth.
Warning: Watching the video below can seriously damage your ignorance.
2. Use LED and know that arguments are different from opinions or conflicts. Arguments in Essay for the UPSC exam are not conflicts. Instead they are pictures of reality which you paint with your words for your reader. They serve to impress, compel, reason, convince and illuminate your reader to see your point of view. Arguments are not about winning or losing. They are about learning something you didn't know but probably should have known.

To do this well, you must given them reasons to believe you. Do that by substantiating every assertion or opinion in your Essay of the UPSC exam with an L.E.D ( Logic, Examples, Data). Leave no statement unaccompanied by support from one or more of these. A statement without LED is nothing but empty opinion. A statement with LED is a compelling argument.
3. Create a narrative filled with compelling arguments. Know that Essays in the UPSC exam or otherwise, constitute fundamentally of a structure and arguments. Much like a building has an underlying structure of steel beams which are overlaid and bolstered by layers of bricks. For Essays in the UPSC exam, the structure of steal beams is the narrative of your Essay and the bricks are the individual arguments. The resulting building is a mix of both ingredients.
For Essays in the UPSC exam, the structure of steal beams is the narrative of your Essay and the bricks are the individual arguments.
How to demolish counter-arguments while writing your Essay in the UPSC exam
Identify and Attack the premise or the assumptions in the arguments of your opposition. Every statement has some implicit assumptions. If, for instance, someone argues that humans are the ultimate creation of god because of xyz reasons, then they have assumed the following:
1. That god exists.
2. God is engaged in the business of creation of creatures such as human beings.
But premise no. 1, God's existence is highly debatable. The best way to destroy this argument would be to retort that gods' existence is a questionable premise and a matter of opinion instead of being a matter of fact. If you attack the foundation or the Premise of your opposition effectively, you will destroy credibility in almost EVRYTHING they might have claimed in their argument.
Notice how the speaker in the video establishes the premises of her arguments and anticipates the opposition:
Point out logical fallacies like spurious correlations. It is a common mistake to correlation with causation. Just because two things are related does not mean one causes the other. Just because my dog can every time sense if rain is coming does not mean that he is the cause of the rainfall or vica versa. The two events are correlated but not causally inter-connected.
Below is a curious case of spurious correlation where Nicolas Cage films are closely correlated with people drowning in swimming pools. Is it correct to say that one causes the other?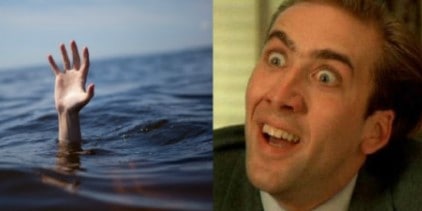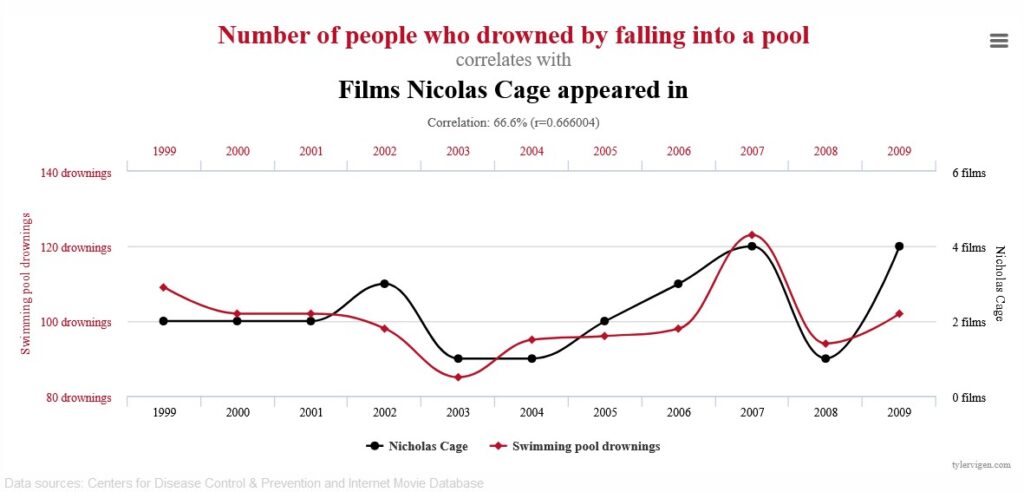 Use counter-LED to counter-weigh the arguments of your opposition. For every substantiation your opposition offers, try to find cases which negate their assertion. For instance, if someone argues that being a billionaire is NOT immoral because there are people like Bill Gates who donate most of their wealth to charity, you can retort by saying that for Bill gates type-billionaire, there are dozens who do NOT donate their wealth or prioritize charitable work. Most billionaires keep the wealth within their families and seek to prevent it's redistribution.
Use the reductio spell: Reductio ad absurdum is a method of argumentation where you take someone's argument and extend it to ridiculous proportions. For instance, if it is not immoral to be a billionaire because people like Bill Gates exist, then the world would already have been rid of all it's problems since the billionaires of the world would have solved them. This is clearly not the case, therefore the argument for the motion is frivolous.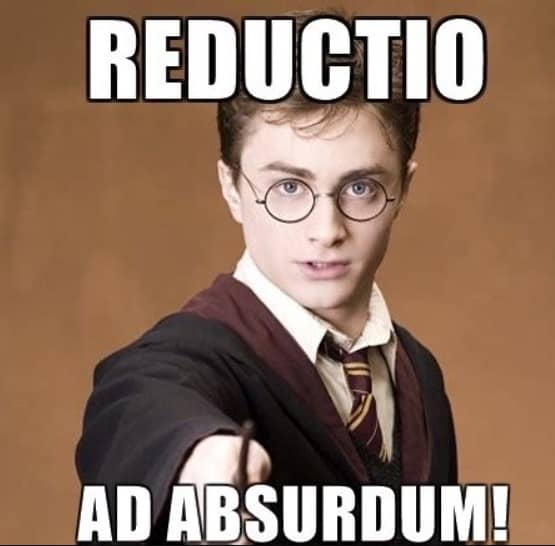 There are many other ways of demolishing counter-arguments which you can use for Essays in the UPSC exam.
But the test is in the taste of pudding. You must practice these principles in order to internalize them.
Assignment: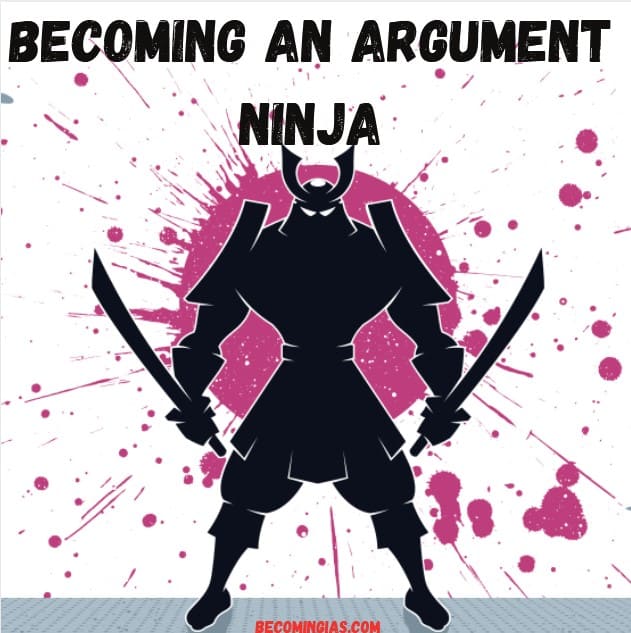 The Essay topic " social media is inherently a selfish medium " was recently asked in the UPSC Exam. The ensuing debate corresponds deeply with this important and contentious issue.
Below are two sides of a debate about social media.
Arguing first is Jack Symonds-
In opposition is Laalithya Vadlamani:
List out all arguments for the motion and how they were countered by the opposition in 250 words or less.
2. Write in 100 words or less about which side would you vote for and why?
Post your answers in the comments below.
Get to work!
Ravi Kapoor, IRS
—————————-