Ethics for UPSC is a relatively new entrant to the IAS exam. It is also possibly the most direct test of your suitability for being a civil servant. Ethic for UPSC Mains consists of either theoretical questions or Case Studies.
Case Studies for the UPSC are usually detailed scenarios of real life where a civil servant ( you) is faced with an Ethical dilemma. By definition, it will be a situation with no clear right or wrong answers. But this does not mean that your answer cant be good or bad. This article and lesson is about writing brilliant answers for Ethics in UPSC Mains.
It all boils down to the mixture of maturity, empathy and analytical skills which you bring to the table. This is easier said than done but easier done if approached correctly.
A simple way to think about your role as the primary agent in Case Studies is to embody the values of Good Governance.
To do this, you must understand a few guiding principles for UPSC Ethics or as I like to call them 8 Ethical Principles or ETHIPALS or 8IPALS Think of them as your pals in the UPSC ethics paper of the mains exam. Take their help and you will cover more dimensions of the Case study than you thought possible.
8 ETHIPALS : Guiding Principles for Ethics Case Studies for UPSC
Look for hidden details or implicit information in the Case Study. For instance-" there are unconfirmed reports that politicians and senior officers are offering patronage to the drug mafia". Here the critical hint is " unconfirmed reports". Making a special note of these messages can have a huge bearing on your final answer.
Often these subtle hints point towards solutions. Other times, they can be traps. In either case, watching out for them is not optional.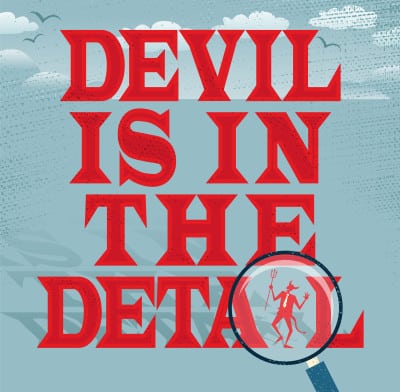 If you don't pay attention to the implication of these two words and suggest ways to curb corruption etc based on unconfirmed reports, you are likely to be penalized by the UPSC examiner. . The devil is truly in the details, when it comes to case studies in UPSC Ethics.
Good Governance, good administration and the true purpose of the Civil Services, at least in India, is the welfare of the people. People are the ultimate stakeholders for everything the government does or does not do. Every official decision you take as a civil servant has an impact on multiple stakeholders. Your sensitivity towards identifying all the correct stakeholders is what is tested in the UPSC exam. And in the real world when you join the services.
For instance, in a case study about Narcotics menace in a border state, as a Police officer posted there you try to identify stakeholders. You may point out the families, drug mafia etc. but you may forget that even the addicts themselves are very much stakeholders in the situation as well. So is the local development administration and NGOs.
Your answers in UPSC Ethics must include a correct assessment of all stakeholders- mentioned or implied-directly or indirectly.
There is always a trade-off in Ethical dilemmas i.e. your decision will be good in aspects and not so good in others. These are what you must identify while writing answers in UPSC Ethics Paper. A common issue you will face is Development versus social justice. For example, if you are in charge of RTI and an application demanding some incriminating information against your colleagues is to be decided, you may have to choose between your commitment to publicly disclose information versus your commitment to stay loyal to your colleagues.
But before any solution can be achieved, you must identify all the ethical issues involved and mention it in your answer while writing the UPSC Ethics paper.
Gone are the days when government officials would implement policies in a top-down fashion, up from their ivory towers. Public service ethos of the 21st century demands participation and consultation with all stakeholders. In fact, citizens should be treated as 'clients' to be served. This means that stakeholders should be part of the conversation when finding a solution.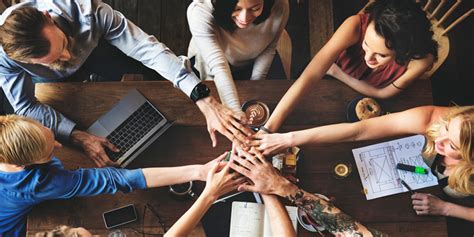 You are now expected to consult not only the stakeholders but other district authorities as well. Your answer in UPSC Ethics paper may not be complete without this aspect.
Case studies in UPSC Ethics usually involve a situation where urgent action is required. This constitutes your short-term response. But most aspirants make the mistake of ignoring the long-term response to the problem entirely. Realize that the long-term response is the only way to get to the root of the fundamental problem.
Whether the root cause of your case study is lack of education or lack of employment, it is not something you can resolve in a week. What this means for you is that your answers in UPSC Ethics paper should include a prompt short-term response to the situation AND a long-term response as well.
A knee-jerk or emotional reaction for the short-term is just as ineffective as an overly ambitious mega-plan. You require a mix of both.
When faced with case studies in the UPSC exam, you may encounter cases which are genuine. Its easy to give into emotion and empathy in one's eagerness to prove that they are worthy of being a civil servant. But this is not a great long-term strategy.
Analysis without empathy makes you blind and bankrupt. Logic without emotion makes you either sociopathic or depressed. As an administrator you need both in equal measure to maneuver past the complex situations you will surely face in the real world.
While your empathy must never be absent, how you put it into practice is crucial. You must use logic and analysis to serve your empathic ends and this should be your approach in the UPSC Ethics paper as well. The thumb rule is to display empathy and proceed with logic to benefit stakeholders.
The reasons Case studies are littered with details is to enable to formulate very specific and granular solutions to the situation. If you are suggesting a government scheme, you should try to be specific and name one which may be tailor made to the case at hand.
The point is that overly generic suggestions and steps are neither effective nor welcome. In a case study question, it is not enough to say obvious things like – education should be improved, government policies should be strictly implemented and corruption should be weeded out. These are all very much taken for granted. You are expected to deeper into these details and suggest customized solutions.
Another important but overlooked aspect in Case study for UPSC Ethic is to provide innovative and creative solutions. This does not mean you need to invent a new scheme or develop a new technology. It only means that your solution should have something which is not obvious from the Case Study.
For example, a woman police officer tasked with tackling a narcotics menace might connect with the women of the district in a strong way and inspire change from within each household. Suggestions like these in UPSC Ethics paper ( in addition to the usual solutions) shows that you are using Emotional Intelligence, thinking outside the box, are gender sensitive AND are involving an effected but ignored stakeholder as part of the solution.
Another example would be to suggest AI, Big Data etc as part of the solution.
UPSC Ethics Case Study approach codified
You can use an acronym to memorize all the Ethipals listed above: HESS-PICE .
A note about Answer-writing for UPSC Mains: It is one thing to have the content for writing Answers in the UPSC Mains and yet another to be able to express that content in a concise and effective manner. Most of my students face this problem. It is a subject matter worthy of an entire book. Thankfully, such a book exists-
The Ultimate Cheatbook of Essay & Answer-writing is designed to ensure that you learn how to express yourself succinctly and effectively in the UPSC exam. Explore it if you think your writing and expression can use some improvement.
ASSIGNMENT
Consider a Cast Study from a recent Previous Year Question of the UPSC Mains exam.
Watch a detailed discussion about this Case Study from the Ultimate Ethics MasterClass to obtain a thorough perspective-
Here's what you need to do-
Your task is to answer the question in maximum 250 words.

Try to incorporate most, if not all of the 8 Ethipals in your answer.
Input your answer in the comments section below before the deadline.
Expert panel members will be reviewing and responding to your answers.
Deadline for submission- 24/7/2021 before 11:59 PM
Get to work!
Ravi kapoor, IRS