How much does the IAS score depend on facts and statistics? It depends actually. The IAS exam is designed to test many areas of your intelligence and awareness out of which your knowledge base is just one part.
This means that you cannot afford to ignore facts and statistics. But there is an infinity of data out there, so how much will you memorize?
More so when it comes to the Mains exam, where direct factual questions are rarely asked. Your comprehension and analysis of events around you will be tested. This is true for GS papers but especially true for the Essay paper.
A common piece of bad advice about the Essay paper is that you should add data and facts in your Essay to make it sound objective.
However you must keep in mind that data and statistics must NOT come at the cost of the quality of your arguments or your flow and structure in the essay. Focusing on facts in your essay more than the actual points and arguments is missing the penny for the pound- the pound in this case being your IAS score.
Moreover, remembering facts is hard. And you want your mind free from the tedious task of recalling facts in the exam because you will have only a few precious minutes during the exam to think about your arguments, organize them and present them to the examiner. So, which facts will you memorize? How many will be enough?
Not to worry. In order to solve this problem and to make your life easier, I have compiled a ready reckoner of facts and statistics which will be extremely easy to recall in the exam- called the FACT CHEAT.
It is called so because this compilation consists of the kinds of facts which are perfectly usable and appropriate in the Essay exam. I have tried to filter the ocean of facts and data to the optimal amount of data points which you should know before going into the exam to aid your IAS score.
This compilation will be ready usable in the essay exam, you will not need to memorize anything more and hopefully just WATCHING the images will be enough to register some of the facts in your mind.
In fact, you might even catch some questions being asked in the IAS exam and be able to answer based on this fact-cheat.This will help in increasing your IAS score in not just the Essay paper but in the Mains exam overall.
IAS score Booster Fact-Cheat
After spending hours searching for the perfect source of data and facts from the internet, I finally hit gold when I found the UNITED NATIONS website.
I found that specifically, the 17 SDG (Sustainable Development Goals) information furbished on the official of the United Nations is god-send for UPSC aspirants. The issues involved in the SDG are the biggest issues facing all of humanity. By default, these are also the biggest issues facing India.
The list of issues has been very carefully drafted by the United Nations and covers topics from poverty to education. These SDGs are fundamental to the idea of inclusive growth in the world and apply specially to India which is one of the most populous nations in the world consisting of millions of people affected by these goals.
This Fact-Cheat covers the effects of the Covid-19 pandemic which makes it highly relevant from the point of view of General studies and the upcoming IAS exam in general.
Therefore, do not be surprised if you find some direct questions in the IAS exam from this fact-cheat.
You can read about the pattern of the entire IAS exam in a super-simplified manner here.
I am reproducing the facts and images from the UN website here in one page for ease of perusal but you can also go directly to the source from this link.
You can simply save the infographics on your phone or laptop and look at them every time to time, which will serve as good revision.This should be enough to get an edge in your IAS score for the Essay paper.
United Nations SDG 1- No Poverty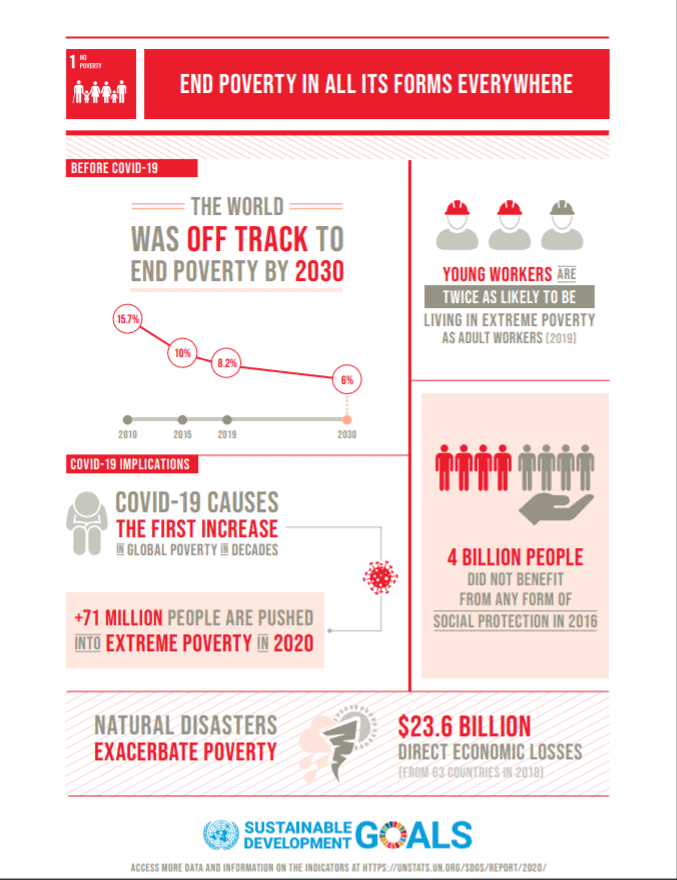 United Nations SDG 2- Zero Hunger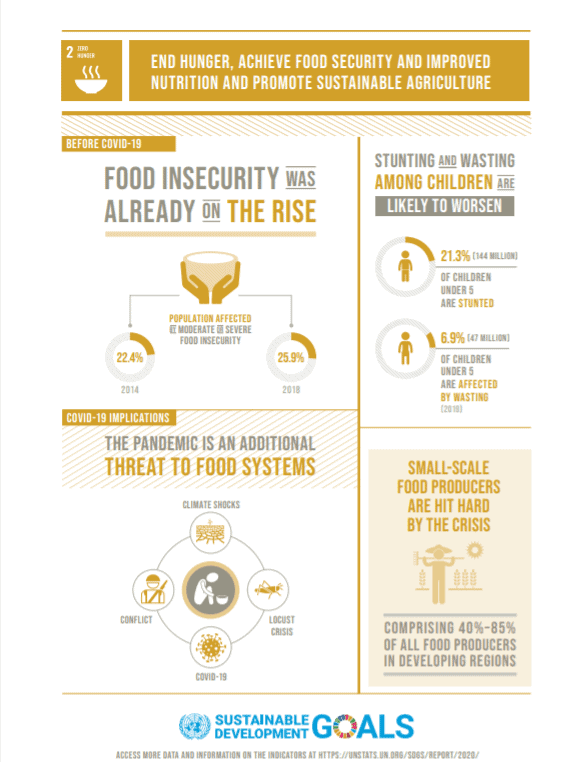 United Nations SDG 3: Good health and well-being
Child health
Maternal health
HIV/AIDS, malaria and other diseases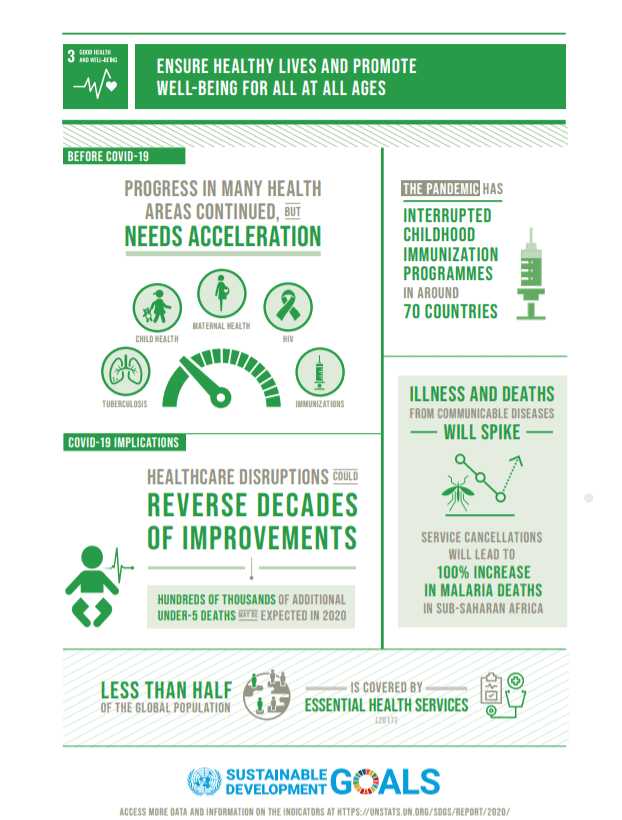 United Nations SDG 4 : Quality education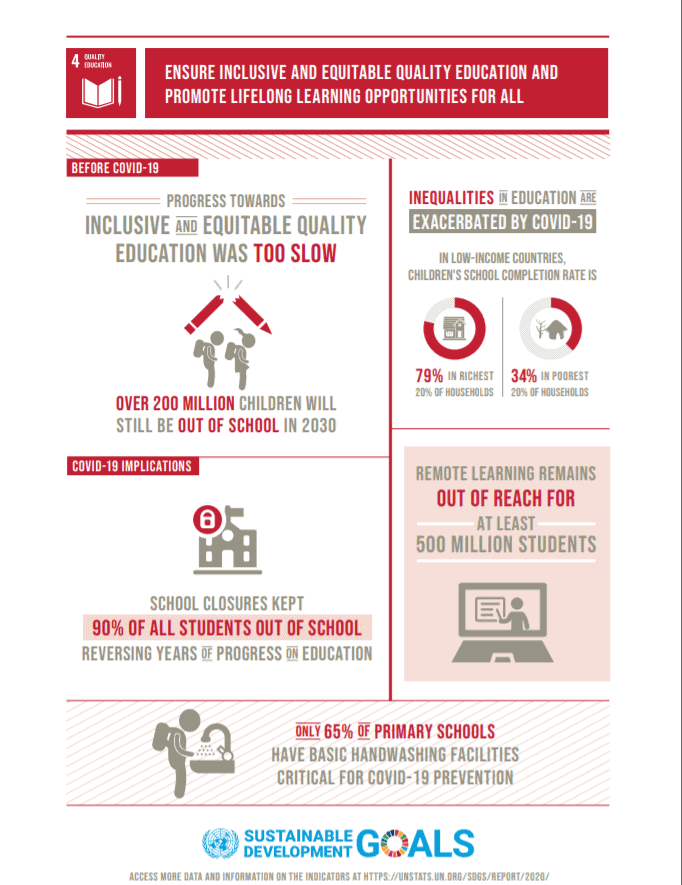 United Nations SDG 5 : Gender Equality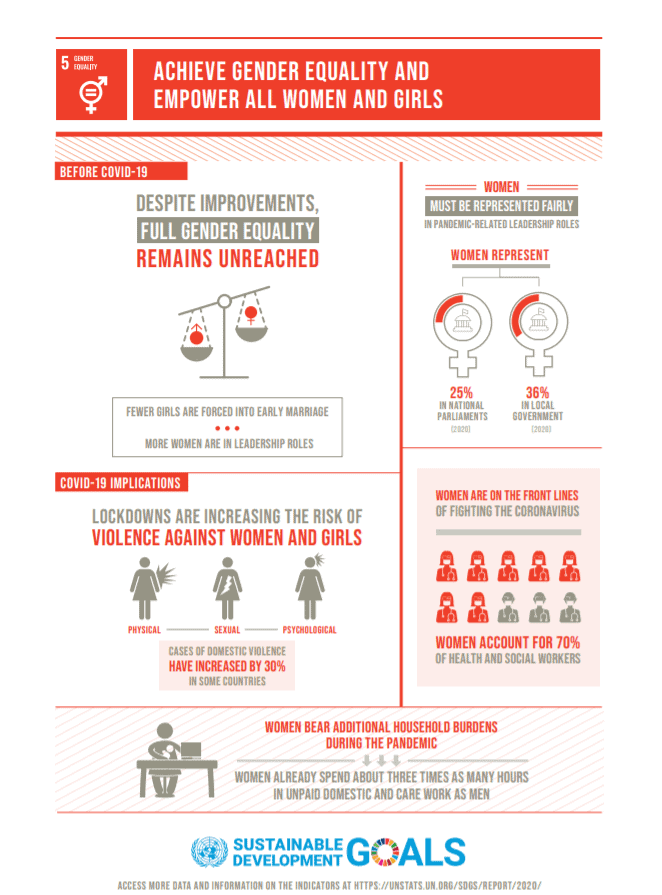 United Nations SDG 6 : Clean water and sanitation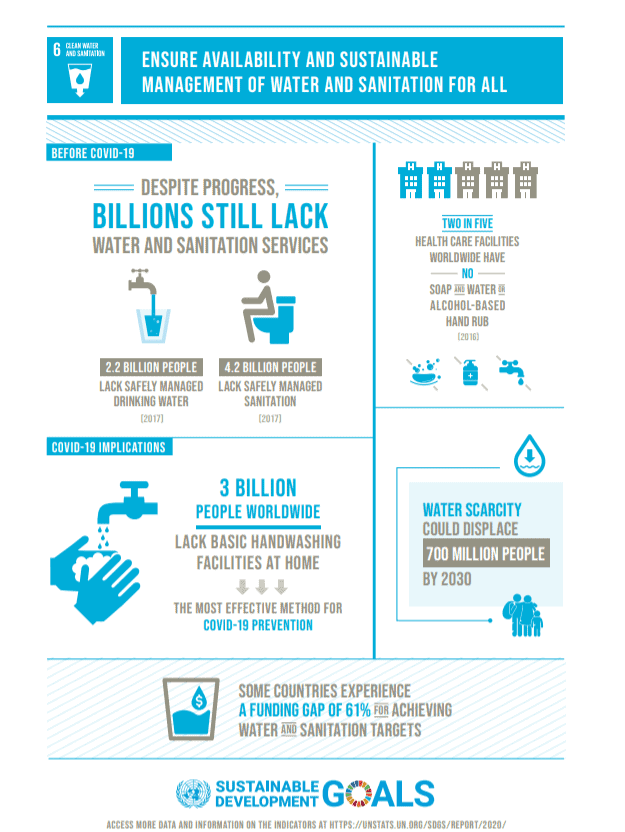 United Nations SDG 7 : Affordable and Clean Energy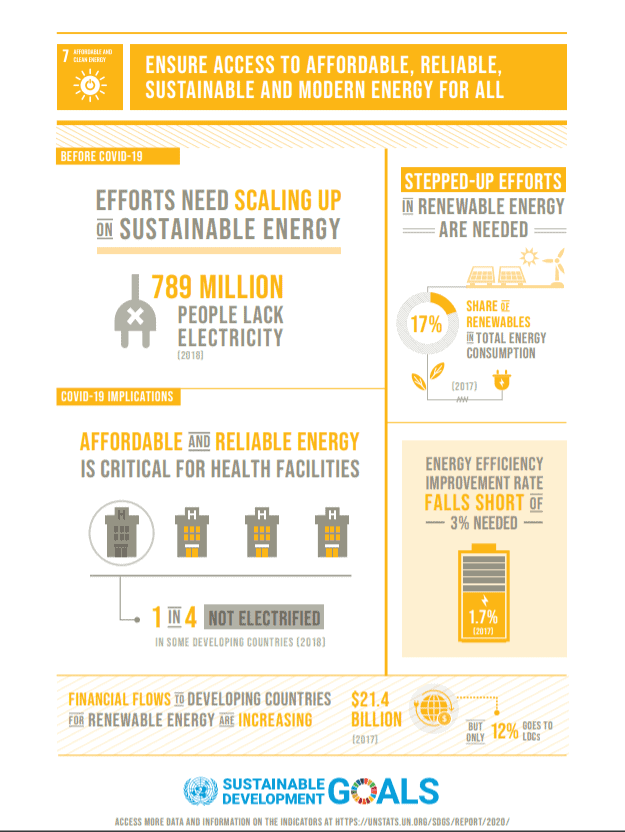 United Nations SDG 8 : Decent work and Economic Growth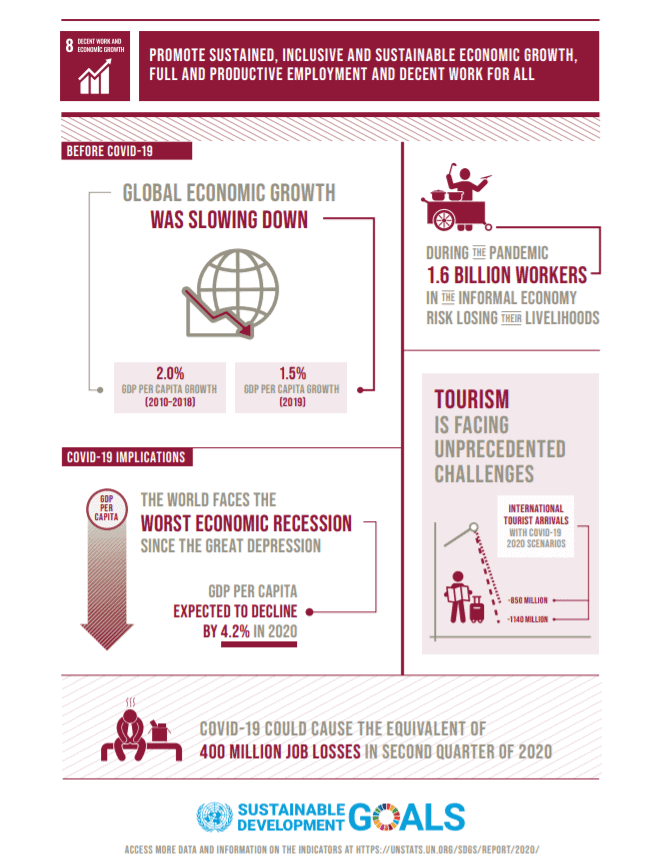 United Nations SDG 9 : Industries, Innovation and Infrastructure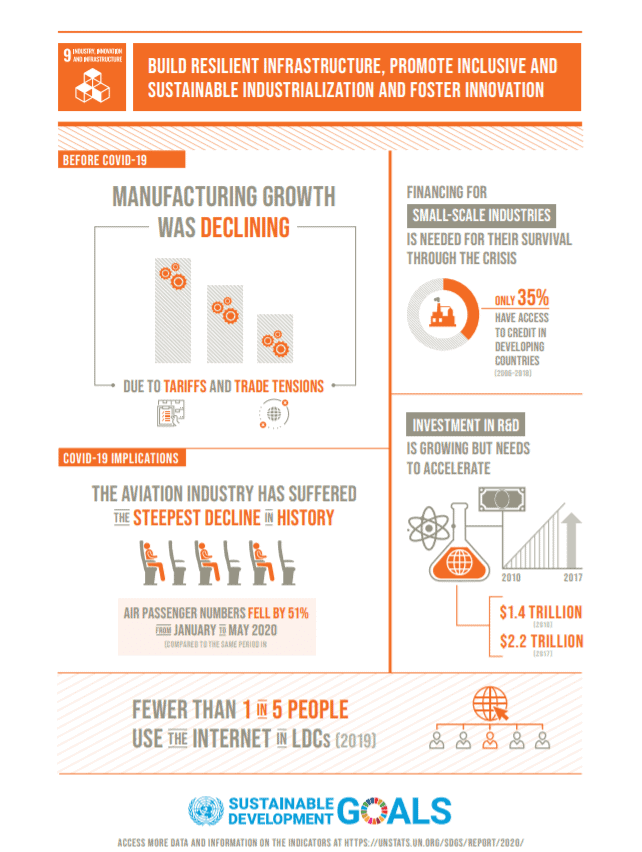 United Nations SDG 10 : Reduced Inequalities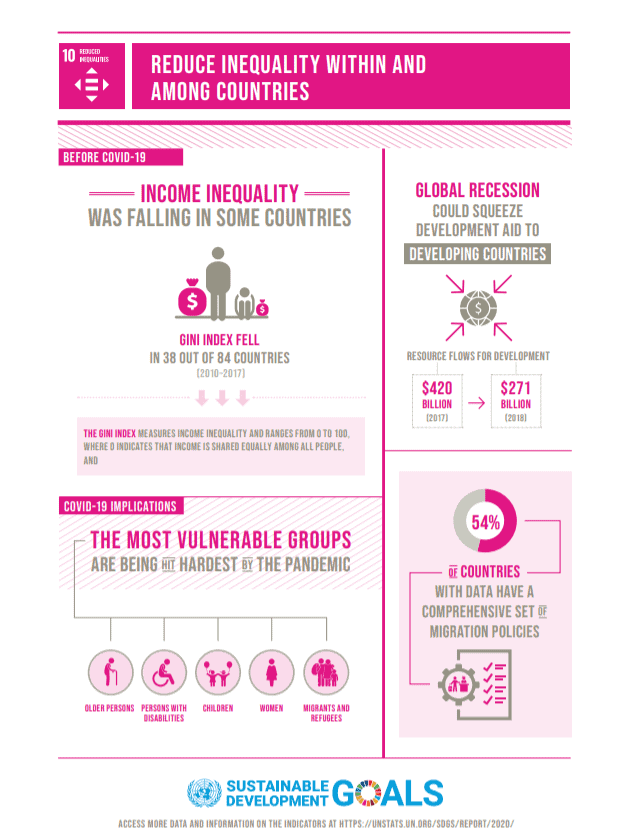 United Nations SDG 11 : Sustainable cities and Communities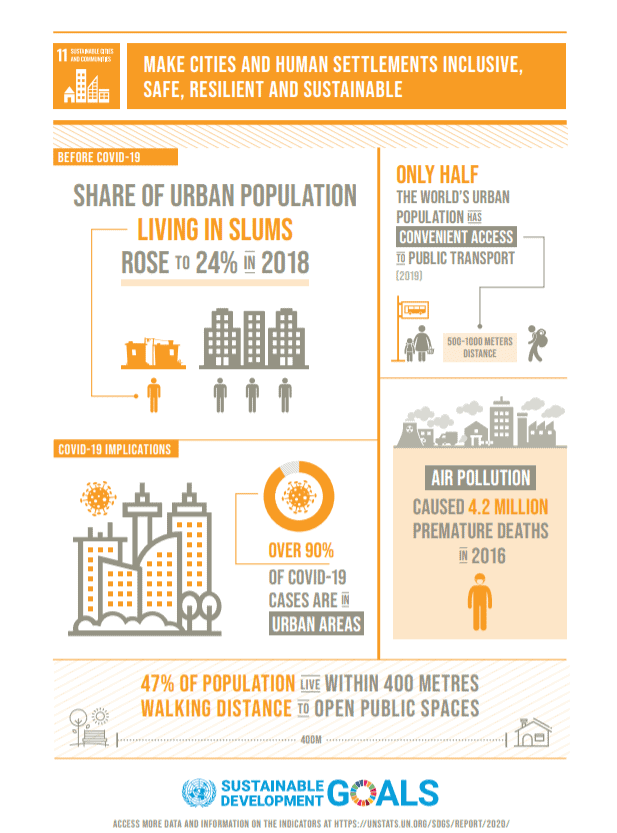 Half of humanity – 3.5 billion people – lives in cities today and 5 billion people are projected to live in cities by 2030.
95 per cent of urban expansion in the next decades will take place in developing world
828 million people live in slums today and most them are found in Eastern and South-Eastern Asia.
The world's cities occupy just 3 per cent of the Earth's land, but account for 60-80 per cent of energy consumption and 75 per cent of carbon emissions.
Rapid urbanization is exerting pressure on fresh water supplies, sewage, the living environment, and public health. 
Cities account for between 60 and 80 per cent of energy consumption and generate as much as 70per cent of human-induced greenhouse gas emissions
90 per cent of urban growth is forecasted to happen in Asia and Africa in the next 30 years.
By 2050 70 per cent of the world population is predicted to live in urban settlements.
United Nations SDG 12 : Responsible consumption and Production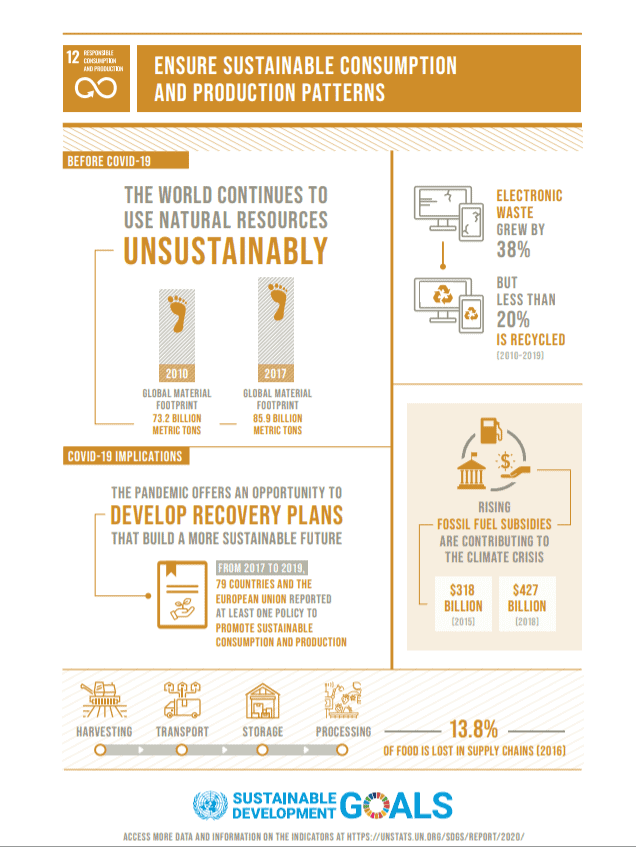 According to latest projections, the global population could grow to around 8.5 billion in 2030, 9.7 billion in 2050. The equivalent of almost three planets could be required to provide the natural resources needed to sustain current lifestyles.
93 per cent of the world's 250 largest companies are now reporting on sustainability.
Water
Less than 3 per cent of the world's water is fresh (drinkable), of which 2.5 per cent is frozen in the Antarctica, Arctic and glaciers. Humanity must therefore rely on 0.5 per cent for all of man's ecosystem's and freshwater needs.
Humankind is polluting water in rivers and lakes faster than nature can recycle and purify
Water is free from nature, but the infrastructure needed to deliver it is expensive.
Water use has been increasing worldwide by about 1per cent per year since the 1980s.
Agriculture (including irrigation, livestock and aquaculture) is by far the largest water consumer, accounting for 69per cent of annual water withdrawals globally. Industry (including power generation) accounts for 19per cent and households for 12per cent.
Over 2 billion people live in countries experiencing high water stress.
Over the period 1995–2015, floods accounted for 43per cent of all documented natural disasters, affecting 2.3 billion people, killing 157,000 more and causing US$662 billion in damage.
Three out of ten people (2.1 billion people, or 29per cent of the global population) did not use a safely managed drinking water service4 in 2015, whereas 844 million people still lacked even a basic drinking water service.
Energy
If people worldwide switched to energy efficient lightbulbs, the world would save US$120 billion annually.
Despite technological advances that have promoted energy efficiency gains, energy use in OECD countries will continue to grow another 35 per cent by 2020. Commercial and residential energy use is the second most rapidly growing area of global energy use after transport.
In 2002 the motor vehicle stock in OECD countries was 550 million vehicles (75 per cent of which were personal cars). A 32 per cent increase in vehicle ownership is expected by 2020. At the same time, motor vehicle kilometers are projected to increase by 40 per cent and global air travel is projected to triple in the same period.
Households consume 29 per cent of global energy and consequently contribute to 21 per cent of resultant CO2 emissions.
The share of renewable energy in final energy consumption has reached 17.5per cent in 2015.
The global electrification rate reached 89per cent in 2017 (from 83per cent in 2010), still leaving about 840 million people without access
Between 2010 and 2017, the percentage of the population relying on clean cooking solutions grew by an annual average of 0.5 percentage points.
The global population without access to electricity fell from 1.2 billion in 2010 to 840 million in 2017.
Food
United Nations SDG 13 : Climate Action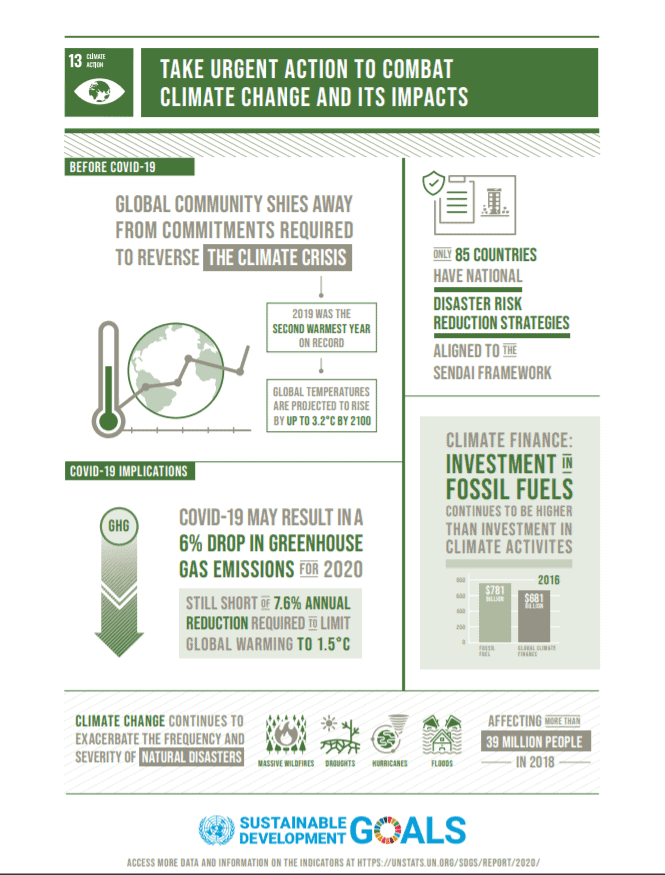 As of April 2018, 175 parties had ratified the Paris Agreement and 168 parties had communicated their first nationally determined contributions to the UN framework convention on Climate Change Secretariat.
As of April 2018, 10 developing countries had successfully completed and submitted their first iteration of their national adaptation plans for responding to climate change.
Developed country parties continue to make progress towards the goal of jointly mobilizing $100 billion annually by 2020 for mitigation actions.
Thanks to the Intergovernmental Panel on Climate Change we know:
From 1880 to 2012, average global temperature increased by 0.85°C. To put this into perspective, for each 1 degree of temperature increase, grain yields decline by about 5 per cent. Maize, wheat and other major crops have experienced significant yield reductions at the global level of 40 megatons per year between 1981 and 2002 due to a warmer climate.
Oceans have warmed, the amounts of snow and ice have diminished and sea level has risen.From 1901 to 2010, the global average sea level rose by 19 cm as oceans expanded due to warming and ice melted. The Arctic's sea ice extent has shrunk in every successive decade since 1979, with 1.07 million km² of ice loss every decade
Given current concentrations and on-going emissions of greenhouse gases, it is likely that by the end of this century, the increase in global temperature will exceed 1.5°C compared to 1850 to 1900 for all but one scenario. The world's oceans will warm and ice melt will continue. Average sea level rise is predicted as 24 – 30cm by 2065 and 40-63cm by 2100. Most aspects of climate change will persist for many centuries even if emissions are stopped
Global emissions of carbon dioxide (CO2) have increased by almost 50 per cent since 1990
Emissions grew more quickly between 2000 and 2010 than in each of the three previous decades
It is still possible, using a wide array of technological measures and changes in behavior, to limit the increase in global mean temperature to two degrees Celsius above pre-industrial levels
Major institutional and technological change will give a better than even chance that global warming will not exceed this threshold
United Nations SDG 14 : Life below Water
Oceans cover three quarters of the Earth's surface, contain 97 per cent of the Earth's water, and represent 99 per cent of the living space on the planet by volume.
Climate change
Ocean and people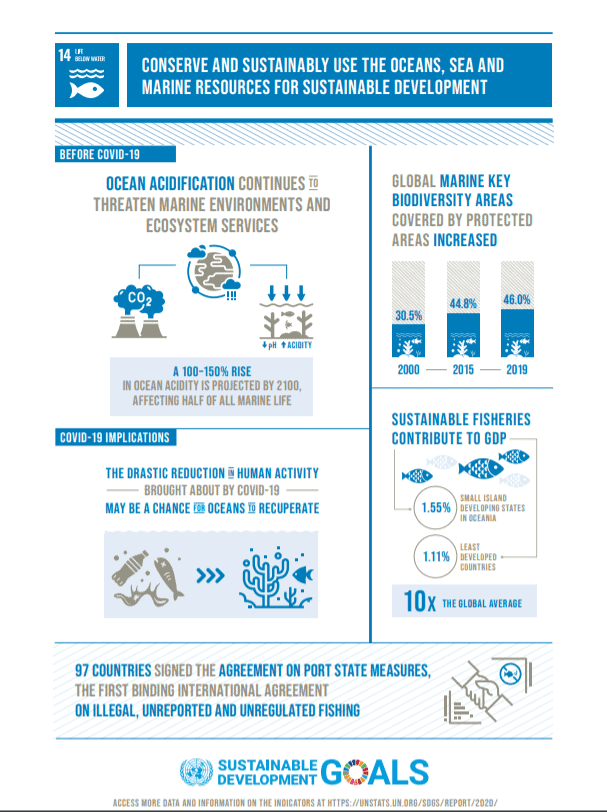 United Nations SDG 15 : Life on Land
Forests
Desertification
Biodiversity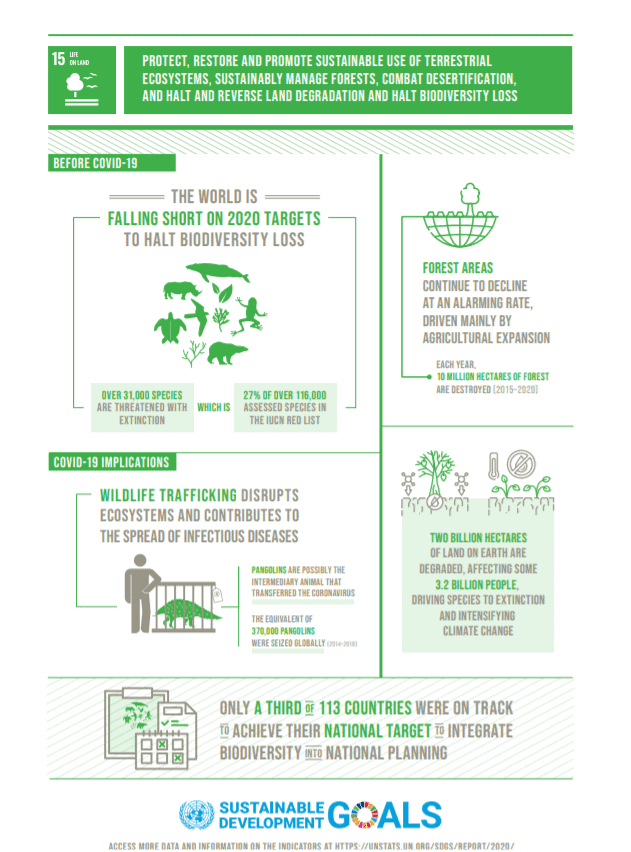 United Nations SDG 16 : Peace, Justice and Strong institutions
Violence against children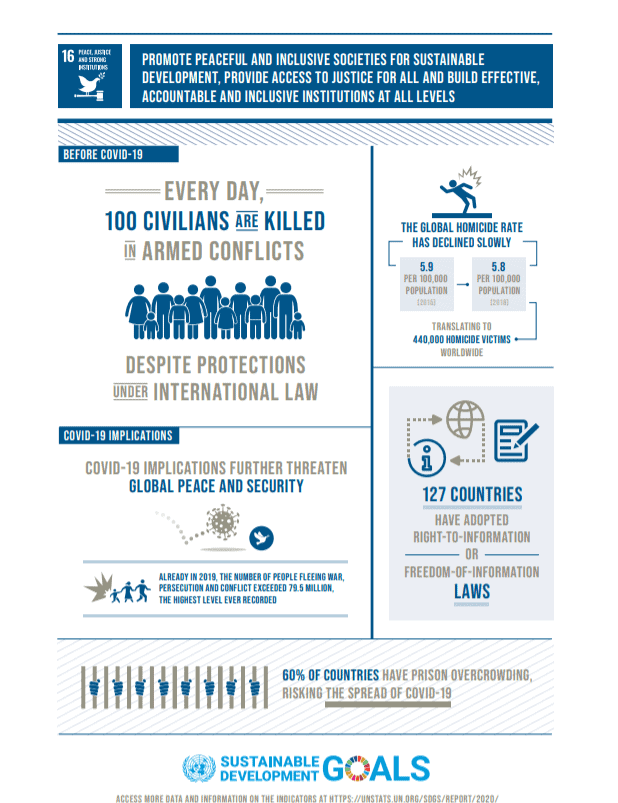 United Nations SDG 17 : Partnerships for the goals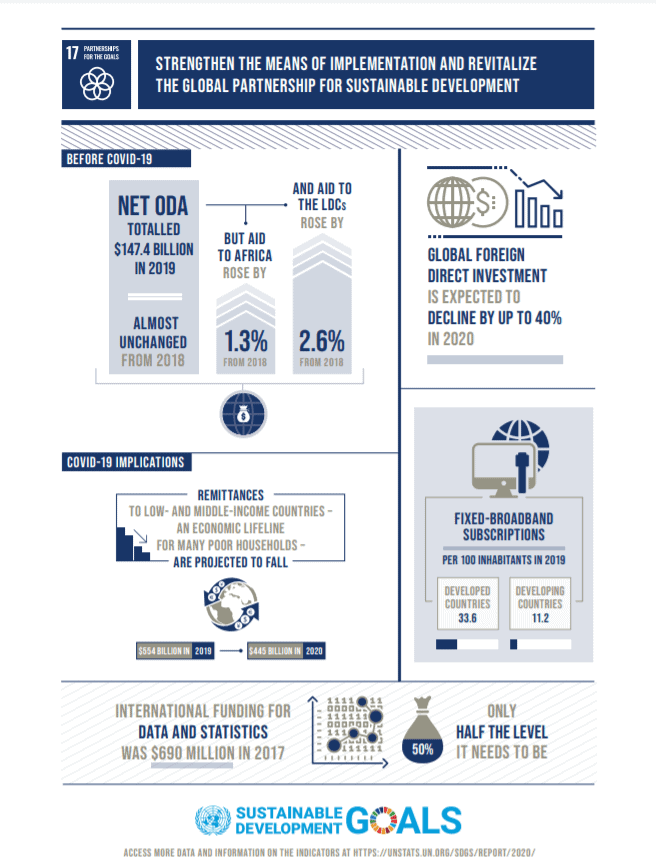 USE THIS FACT CHEAT TO BOOST YOUR IAS SCORE
Whenever you use any of these facts, start your sentence with – "According to the United Nations…"
Remember to use them in the appropriate places
Instead of memorizing these all at once, look at all 17 inforgraphics repeatedly and use the imagery in them to form a picture of that particular global problem.
Try to correlate the same with India and think of how well India is doing on all these fronts.
Remember that the perspective given by these facts is more important the number and digits.
Try to find nifty and useful Infographics for General Studies and learn by visualization instead of only reading text.
I hope this was helpful!
I wish you all the Best for the upcoming exams.